Welcome to Home Smart Inspections
David S. Paul, Inspector
Jason Cote, Inspector
Once you have found your future NH home, you want to know about the quality of the structure and its systems. As a homebuyer, you have been crunching the numbers, negotiating offers, adding up closing costs, shopping for mortgages and trying to get the best deals. The next step is the important home inspection. An inspection limits risks of future problems that could cost you down the road. With a Homesmart Inspection every component is inspected from the foundation to the roof and all the systems within the home including; Grounds (grading), Exterior (decks, stairs, windows, doors, siding and trim), Roof, Chimneys, Kitchen & Appliances, Electrical System (electrical entrance cable and meter, main panel box, outlets and fixtures), Heating & Cooling System (fuel supply and heat/cool distribution/adequacy), Plumbing System (water service entrance, supply piping, drain piping/venting), Bathrooms, Attic (framing, insulation and ventilation), and Interior (windows, doors, trim, wall/ceiling finishes, outlets and lights)
Attention to SAFETY is our top priority! Especially to fire hazards, electrical wiring hazards, environmental hazards, fuel supplies, garage doors, decks, stairs and landings, windows, retaining walls and more.

An additional part of the home inspection is 'recommendations' which is giving energy saving ideas and ways to make the house more efficient! For example, ways to increase insulation and/or ventilation in areas to reduce heat loss, or upgrade an older 5 gallon flush toilet with an efficient 1.6 gallon or less flush toilet and save on water consumption, or possibly upgrade windows and doors or insulate the attic access panel or the door to the basement bulkhead --reduce fuel bills by making your house greener!
A Promise from your inspector...As an Energy Star custom homebuilder, I have the experience it takes to accurately assess the current condition of a home or building. Since being raised in a family of builders and contractors - carpentry, remodeling and home building have been a giant part of my life since childhood. I have stumbled across every home problem known, and have had the opportunity to learn how to journey through solving these problems over the years. Carpentry experience gives me skills on how to properly construct (structurally), while remodeling has polished my skills on journeying through the task at hand to a fine quality end product.
Over the last several years I have constructed strictly custom EPA approved Energy Star Homes, which are homes that protect the environment by using less energy. Working closely with the EPA representative through these projects has provided me with an in depth understanding on how the components and make-up of a home relate to energy efficiency; when it comes to heat, heat-loss, insulation, ventilation, etc... I urge you to let my experience help you with your decision. You will be informed on how the home is functioning in todays environment. David S. Paul
On-site delivered comprehensive report/ E-mail follow-up summary 48hrs
--FHA & VA approved Pest Inspections
-Prompt Scheduling
-Water Quality Testing .
-Radon testing
-Professional, reliable, fair & 30 years experience in the construction trade
Thank you for visiting!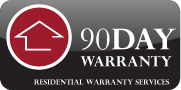 ---
Here's what our customers say about us:
"Homesmart is amazing. When we were buying our house, we were coming from out of state, and we needed to make sure everything was just right before we made the big move. Dave did an incredibly thorough job and found things to fix that were very important, but that we probably wouldn't have thought of ourselves - until we moved in! The professional report exceeded our expectations, and helped us get the seller to meet our request. Thanks so much Homesmart for making our purchase that much easier and headache-free!"-Jesse Lore
David S. Paul
480 Route 101
Bedford, NH 03110
(603)494-4227